Happy Friday, friends! Time for a
Polka Doodle
make, so let's get straight to it. This fortnight, we'd like you to play
Tic Tac Toe
. You know the drill: create a project based on the grid - working horizontally, vertically or diagonally.
I made a Valentine's card for my young nieces using the image from the
Sugar Birdies CD
and sweet button paper from the
Bonbon Belles Double CD
. The look I am going for is fun, juvenile and girlie ... What d'you think? LOL
For embellishments I'm using:
pink polka dot ribbon gross grain ribbon and dotted flower by American Crafts;
peach brad by Woodware;
Heart and Scalloped Heart dies by X-Cut to cut the hearts;
Cuttlebug Swiss Dots folder to emboss the scalloped heart; and
buttons and stitching.
My design follows the:
- Right Column (Diecut - Stitching - Polka Dots)
or
- Middle column (Image - Ribbon - Buttons)
or
- Bottom row ( Embossing - Buttons - Polka Dots)
or
- Middle row (More Than 2 Layers - Ribbon - Stitching)
or
- Bottom left to top right diagonal (Embossing - Ribbon - Diecut).
Decisions ... decisions!
Here's a close-up of that adorable little owl. Isn't he (or she) just the cutest little thing!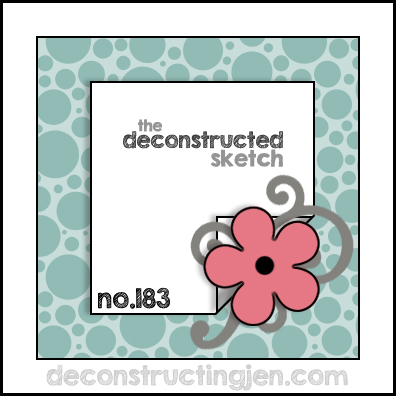 Challenges
:
Bunny Zoe Crafts December Challenge: Buttons
Creative Knockouts #71: Girly Girl
Deconstructed Sketch #183: Sketch
Creative Craft Cottage #16: Digi / Embellish
Word Art Wednesday #165: AG Inspirational
Creative Card Crew #78: For A Child
The latest, most fabulous design collection in the Work & Play series has a
Music
theme. It is jam packed with
10 character digis
(coloured and B&W),
50 coordinating backing papers
,
themed sentiments
and
coloured embellishments
, including bows! There's also something new called
Personalities
to help you personalise your characters with specs, moustaches and beards. And if that wasn't enough, you also get
design sheets
and
SVG cutting files
! All these come at a mind-boggling, ridiculously low
£11,99
. I know .... it's a steal, day-light robbery, only this time you're on the right side if the deal!
Now it's over to you, my friends. Create
any
project - card, tag, lay-out, box, bag, etc. You have until
Noon (UK Time)
on
Friday,
16
January
2015
, to link up your entries over at the
Polka Doodles Challenge Blog.
You don't have to use Polka Doodles products to enter, but if you have it, by all means, flaunt it! One randomly selected winner will receive a special prize of a
Work and Play Collection
of her choice worth over £10! TAnd now with 8 themed series in the collection so you will be spoilt for choice.
Thanks for stopping by and I can't wait to see what y'all create. Have a fabulously crafty weekend, friends!
Beijinhos!